2020 Directors to be Announced at Season Gala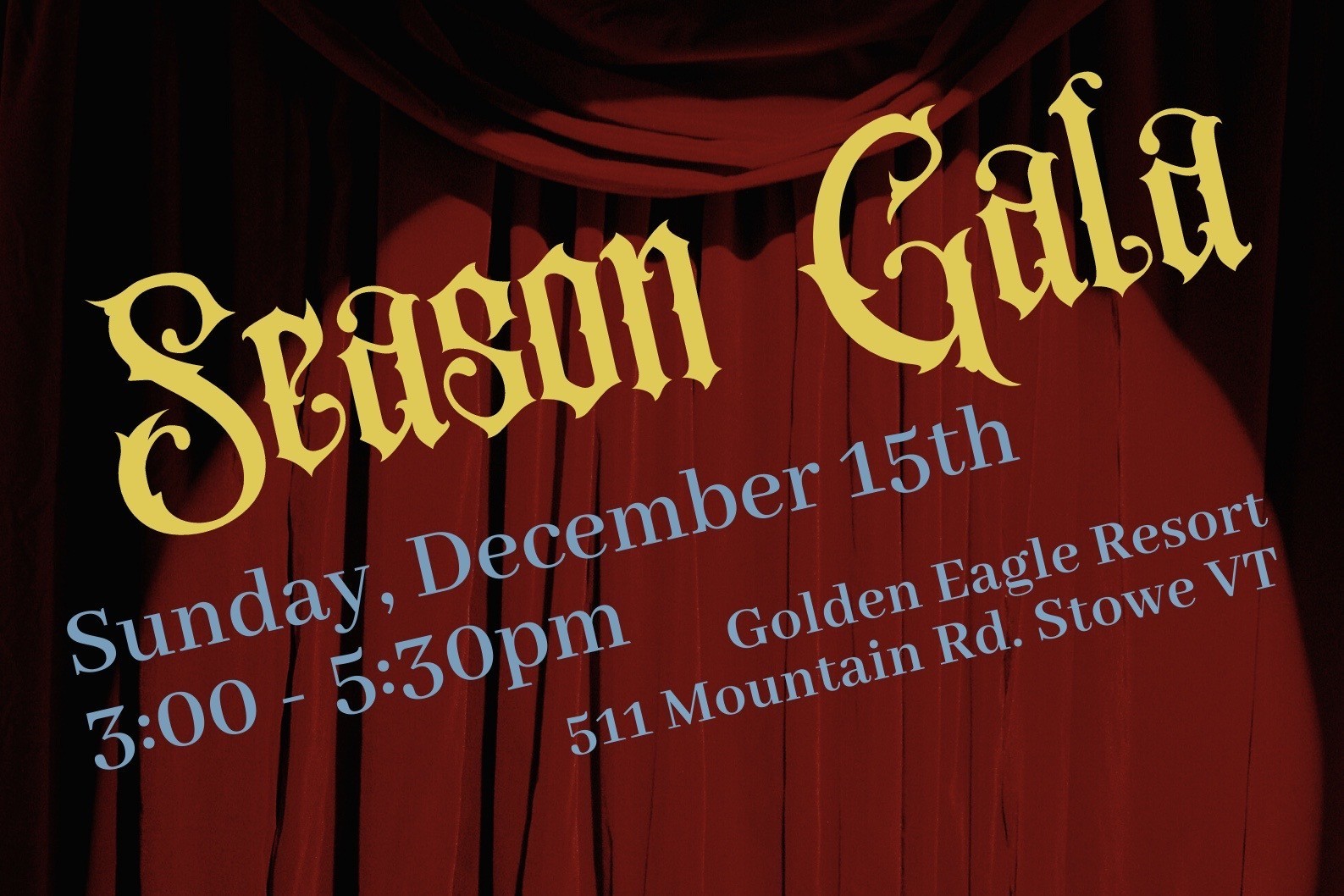 A fabulous 2019 season has come to a close — and a 2020 season of Shakespeare, Sondheim and shenanigans is coming up!
Let's celebrate! Everyone is invited to attend our Season Gala party. If you're a fan of Stowe Theatre or interested in next season, you're welcome to join us!
Our Season Gala will be held Sunday, Dec. 15 at 3:00 p.m. in the conference room at the Golden Eagle Resort (511 Mountain Road, Stowe).
We have chosen the directors for our 2020 season — and we will be announcing them at the party! Be sure to be there if you want to be the first to hear who will helm our three musicals and one Shakespearean comedy.
This event will be a potluck, so please bring a dish to share. (Bonus points if it's inspired by one of our 2019 or 2020 shows.)
We invite you to RSVP on our Facebook event. (Not required, but helpful!)
2020 Season Tickets are Now On Sale!
Through Dec. 31, get tickets to all four 2020 shows for $60 — that's like buying three and getting one FREE!
Next Blog Post
UPDATE: This performance has been canceled. We leave this blog post up for you to read about "HEDY! The Life & Inventions of Hedy Lamarr" and our efforts to bring it to the Stowe stage.