Join us Oct. 19 for award-winning show about Hedy Lamarr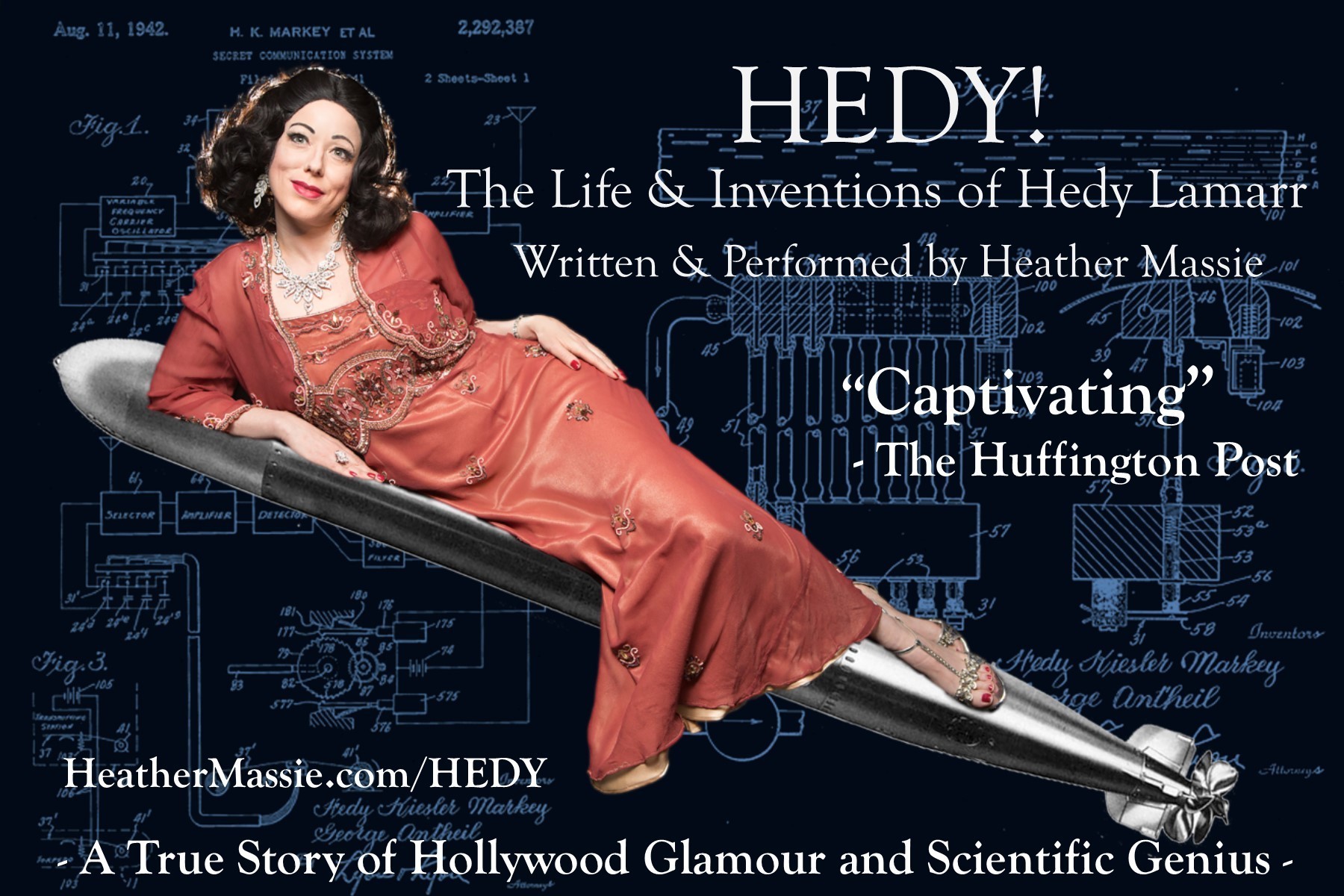 UPDATE: Due to an urgent family matter, this performance has had to be canceled. The thoughts of everyone at Stowe Theatre Guild are with Heather and her family.

Anyone who purchased tickets will be refunded. We leave this blog post up for you to learn about Heather, her show about Hedy Lamarr, and our efforts to bring it to the Stowe stage.
As part of our year-round lease with the town, Stowe Theatre Guild works to rent the space out for other performances and events — and to bring in shows outside of the regular four-show season. Up next is a one-woman show focusing on screen star and brilliant scientist Hedy Lamarr.

"I was so impressed with the acting and the performance!" Lynn Baumrind said of her experience seeing HEDY! The Life & Inventions of Hedy Lamarr when it was performed in Waterbury.
So the long-time Stowe Theatre Guild board member set to work to bring the production to Stowe's Town Hall Theater. [On Saturday, Oct. 19 at 7:30 p.m., Stowe Theatre Guild will present a performance of HEDY! The Life & Inventions of Hedy Lamarr.]
This performance was made possible through the generosity of John Weltman and Cliff Atkins, and with support from the Stowe Historical Society.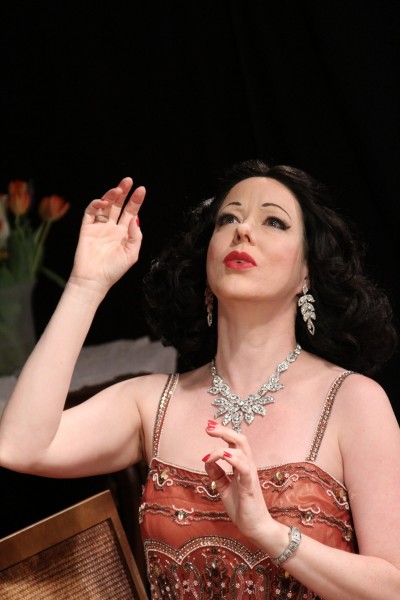 Fulbright Specialist Heather Massie wrote and performs her award-winning, internationally-acclaimed New York City show, HEDY! The Life & Inventions of Hedy Lamarr.
The show features the unexpected scientific genius of Hollywood screen star and inventor Hedy Lamarr. Known as "the most beautiful woman in the world," Lamarr also invented technology for torpedoes during WWII that is now used in cell phones, WiFi, GPS, and Bluetooth. The show's mission is to inspire audiences to find ways to make the world a better place, to encourage young women in science and technology, and to establish Hedy Lamarr as a role model for intelligence, ingenuity, and invention.
Lynn shares, "I am thrilled and delighted that Heather was eager to perform in our Stowe Theatre."

Board member Cheryl Casey has also previously seen the show. She adds, "Heather's transformation into this iconic screen siren is entrancing, and her portrayal of Lamarr's modest, yet frank, dedication to improving human communication for the forces of good is as inspiring as it is compelling."
Don't miss your one chance to see this spectacular one-woman show! For this production, ticket prices are $15 (and only $10 for seniors!).
For more information about Heather and this show, visit http://www.heathermassie.com/hedy
(Photo credits: Horizontal photos by Al Foote III. Vertical photo by Monica Callan.)
Next Blog Post
Actors David Lagala and Mark Houle talk about their own military service and their roles as two Marines in 'A Few Good Men' at Stowe Theatre Guild.