Stowe Theatre Guild Responds to Arsonist Arrest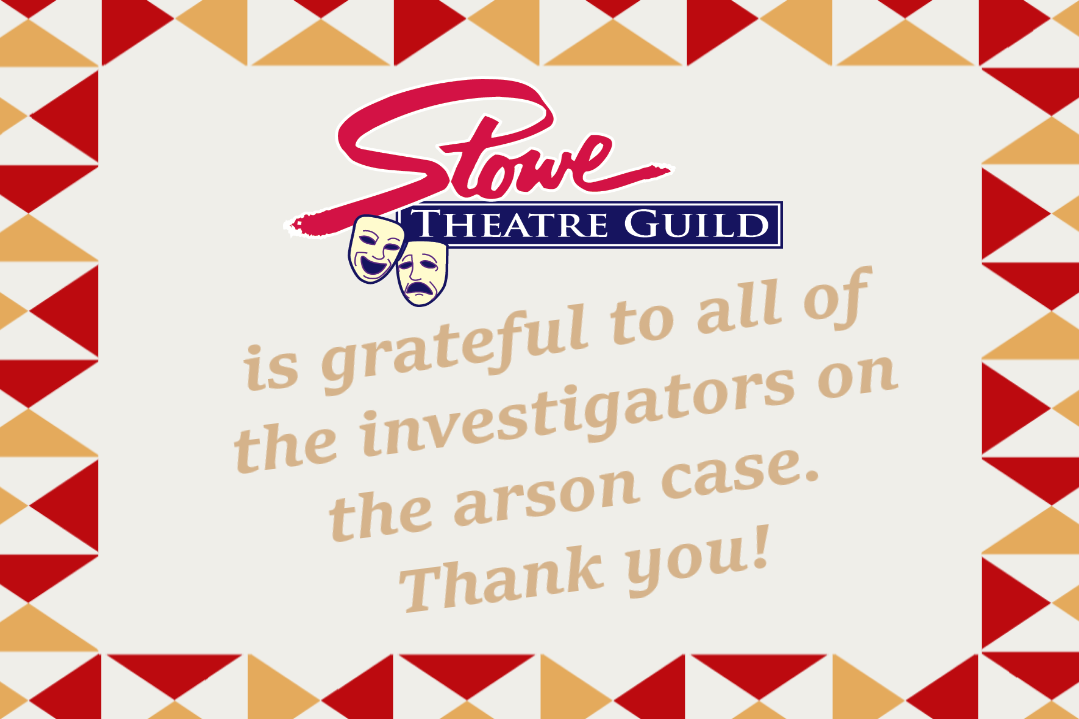 Stowe Theatre Guild is glad to learn of the arrest of the person responsible for setting the March 2019 fire that destroyed many of our costumes, props, and set pieces, in addition to the seven other fires in town for which he is charged.
We are grateful to the investigative teams from the Stowe Police Department, Vermont's Fire and Explosion Investigation Unit, and the federal Bureau of Alcohol, Tobacco and Firearms. Their persistence and hard work on the arson cases now allows so many of us in the community to let out our breath and sleep a little better at night.
The generosity of the Stowe community and theatre patrons, matched by a grant from the Springer-Miller Family Foundation, helped Stowe Theatre regain its footing. Little did we know how fortuitous this aid would be, given the unforeseen challenges of a pandemic that still lay ahead.
It is our sincere hope that the other businesses and livelihoods affected by the alleged arsonist have been equally lifted up by acts of generosity and support.
Next Blog Post
Stowe Theatre Guild is thrilled to present a remote production of the emotionally powerful, intimate musical, The Last Five Years. The play, a fundraiser for STG, is produced in collaboration with GDB…