American Stage Classic "Our Town" To Be Presented in Stowe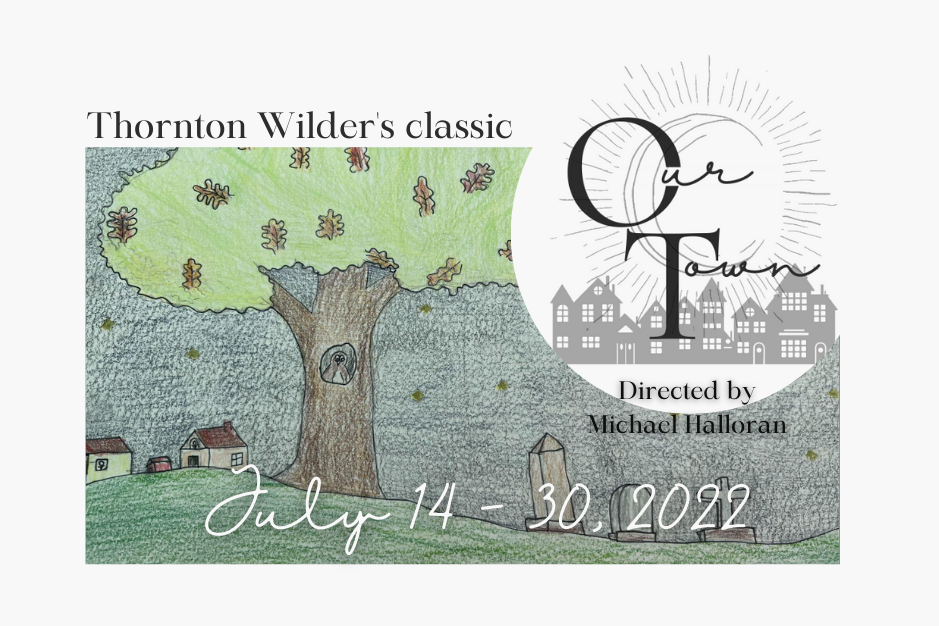 As part of its 2022 season, Stowe Theatre Guild will be staging Thornton Wilder's classic play Our Town in July.
Using a bare stage and few props, Our Town tells the simple but affecting story of Grover's Corners, New Hampshire, and its residents. In particular, it follows the relationship of two young neighbors, George and Emily, who navigate their budding romance through the course of the first act, leading to marriage in the second.
It is the play's transcendent third act however, which transforms Our Town from a nostalgic period piece into a timeless treatise on life, death, and the human condition. The play won the Pulitzer Prize for Drama in 1938.
Director Michael Halloran believes that, more than eighty years after its premiere, the continued appeal of Our Town lies in the issues it addresses. "Although it is set in a very specific time and place, what Wilder is writing about is nearly universal. We can still relate to these people because we still experience what they do: the small joys and frustrations of daily life as well as the big moments of love and loss. And Wilder tells us that all these moments, the big and small, are to be treasured because they are just that: fleeting moments," he explained.
The Stowe production features a cast of veteran and new community actors from across Vermont, including Michael Smith, Matt Bellew, Adi See, Susan Loynd, Cynthia Seckler, Rachel Natvig, Ashley Hall, Asher Smith, Rebecca Driscoll, Teddy Waszazak, Clem Turmel, Wes Olds, Marci Robinson, and Marie A. Schmukal. Catie Smith is the assistant director.
The play runs at the Stowe Town Hall Theatre July 14-30, with performances at 7:30pm Thursdays through Saturdays, as well as matinees on Saturdays at 2:00pm. Tickets for Our Town and other productions in Stowe Theatre Guild's 2022 summer/fall season can be purchased by visiting: Stowe Theatre Tickets
Next Blog Post
Stowe Theatre Guild is currently planning for its 2022 season and seeks directors interesting in bringing their vision to our stage. Both A Gentleman's Guide to Love and Murder and Bullets Over Broadway,…