Actors Honor Family History with their Roles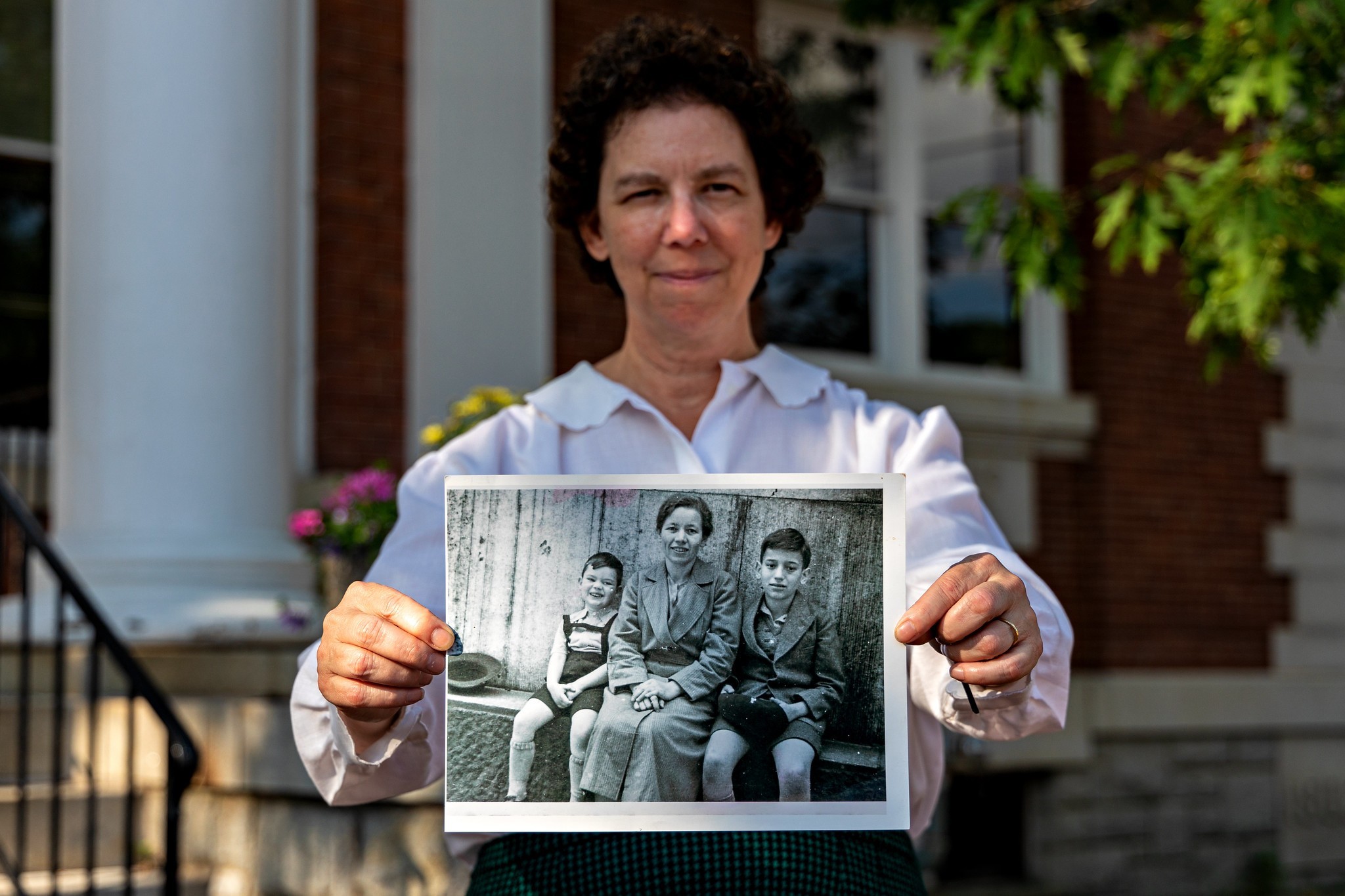 Two performers in 'The Diary of Anne Frank' share links to people who perished in the Holocaust
"It could be that everything is late and impossible, even if it is difficult to believe."
– Hilde Weihl, great-aunt of Cynthia Seckler, in a letter written Aug. 18, 1941

Cynthia Seckler, who appeared as Florence in The Odd Couple – Female Version last year in Stowe, wasn't sure she could take on a role in The Diary of Anne Frank this year. The story hit too close to home.
"If not for the strength of my Oma, I wouldn't be here," she said. "She got the family out of Nazi Germany. She wrote a letter to her cousin to sponsor them. And when they were advised to come to the United States and earn money first and then send for my father, she said no. She wouldn't leave without him."
Now, in the role of Edith Frank (Anne's mother), Seckler portrays a woman who, like Seckler's grandmother, would do anything to keep her children safe.
Choosing to play Edith was not an easy decision.
"I wanted to be in a show with Stowe Theatre. Before auditions, I looked up a production of The Diary of Anne Frank and watched it — and I cried the whole way through. I thought, 'I can't do this.' I told my family I couldn't do it," Seckler said.
Ultimately, she accepted the role when she was offered it.
"I want to learn from improv, where everthing is 'Yes, and...'" she said. "I want to be the best actor I can be, and part of that is taking every role I can."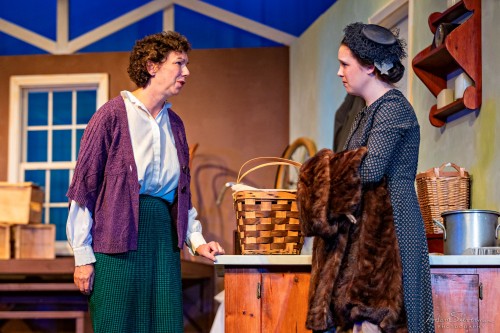 One of her fellow cast members is Julia Kitonis, who plays Miep Gies. She is a junior at the University of Vermont, majoring in theater and minoring in Holocaust studies.
"So many people have a similar story. But it's rare to have as much information as Cynthia does, a letter and a photo," Kitonis said. "All I have is my family's deportation dates."
It was only a few years ago that Kitonis discovered her family connection to the Franks' story. She is descended from Dutch Jews. Twenty-seven members of her extended family were deported from Amsterdam in 1944. Almost all perished.
"As someone with family ties and as someone who studies this material, I knew the history would consume a lot of me," Kitonis said. "I wondered if I could let go of the details and be an actor instead of a student or descendant. It's been really nice to have someone else in the cast who understands what that's like."
During the rehearsal process, Seckler shared her family's story along with a cherished photo and letter.
Seckler has a photo of her father with his aunt Hilde and cousin Ernst. The photo was taken just before the family members parted for what would be the last time. Although Seckler's father and his parents escaped to the U.S., Hilde and Ernst remained in Germany.
Hilde later wrote to the family in the U.S. pleading for help to escape Germany — or at least to help Ernst get out. It was too late for them. Both were killed in 1943.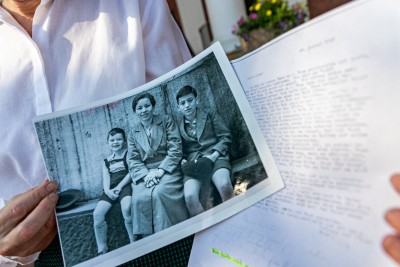 Seckler takes hope in the words that survive.
"You see the letter from the person who didn't survive, but we have those words. And Anne didn't survive, but we have those words," Seckler said. "We don't have the letter from my Oma, but that letter got us out. She was very strong."
"Anne's diary gives us hope for the future, because her words were saved, were captured. When you can repeat the words, when you have the words, you can have hope."
"You see the letter from the person who didn't survive, but we have those words. And Anne didn't survive, but we have those words."

— Cynthia Seckler

The Diary of Anne Frank at Stowe Theatre Guild will run July 17-Aug. 3. Performances are Wednesdays through Saturdays at 7:30 p.m. at the Town Hall Theatre, upstairs in the Akeley Memorial Building at 67 Main St. in Stowe.
Photos by Adam Silverman Photography.
Next Blog Post
You might have seen the news of the fire in Stowe on March 30-31. In addition to housing several businesses, the basement of this building was the home to Stowe Theatre Guild's property storage. All of…