Announcing our 2020 Season!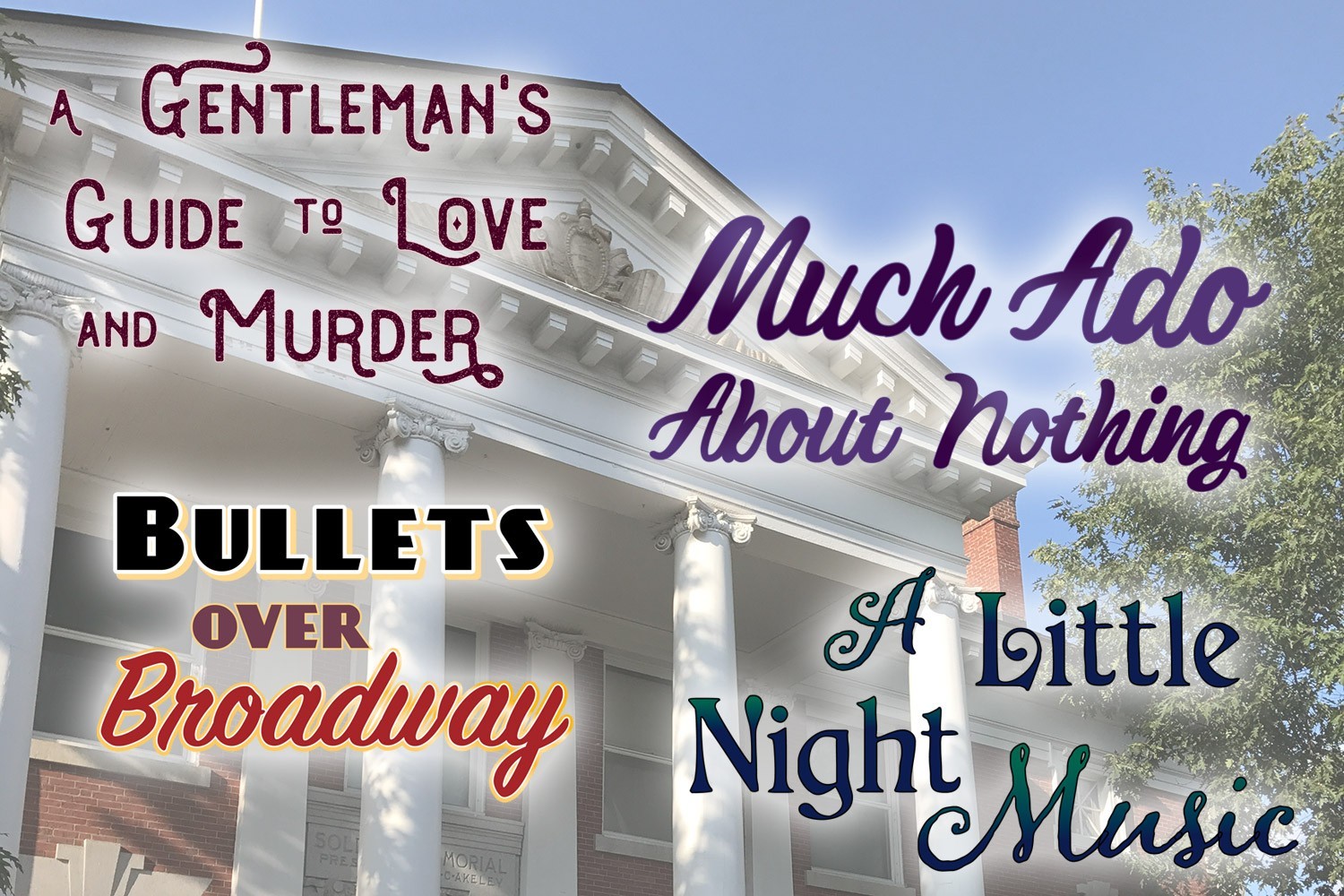 We announced our 2020 Season at the 2019 Season Kick-Off Cabaret on May 18. Applications are now open for anyone who is interested in directing, music directing or choreographing!
Our 2020 Season:
A Gentleman's Guide to Love and Murder – (June 10-27, 2020)
Much Ado About Nothing – (July 15-Aug. 1, 2020)
Bullets over Broadway – (Aug. 19-Sept. 5, 2020)
A Little Night Music — (Sept 23.-Oct. 10, 2020)
Our "theme" for 2020 is escapism! With an election year, we decided not to do anything dark, intense or thought-provoking. We're doing an all-fun, all-comedy season!

No directors, music directors or choreographers are attached yet to any show.
We welcome people who want to be on an artistic team for any or all of these shows to submit an application! The process is easy — just a one-page form asking about who you are and what your vision is. You can apply as an individual or as a full or partial team.
Directors, music directors and choreographers who are new to Stowe Theatre Guild are encouraged! You do not have to have worked with STG before.
Application Deadline: Sept. 1, 2019
Next Blog Post
Have you worked on at least one Stowe Theatre Guild show (either onstage or behind-the-scenes)? Are you about to begin (or currently pursuing) formal education in some form of theatre arts? Then we hope…