Cate Stuart, Shawn Baker receive scholarships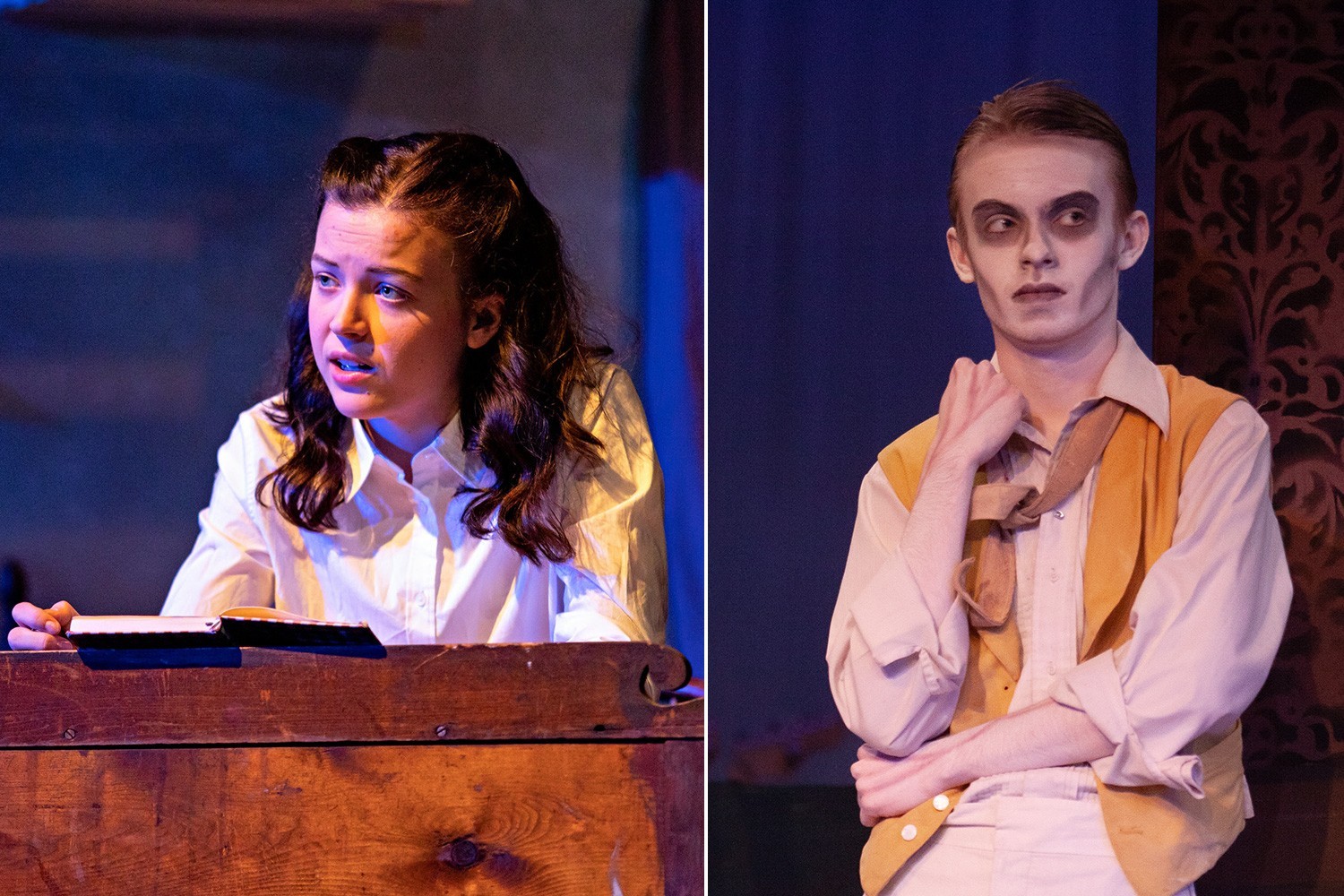 Stowe Theatre Guild is pleased to announce a newcomer and a past cast member have been selected as the two 2019 scholarship recipients. The Guild's community affairs committee selects the winners.
Cate Stuart and Shawn Baker will each receive a $500 scholarship from Stowe Theatre Guild. Stuart is currently starring as Anne in The Diary of Anne Frank. Baker appeared onstage as an Ancestor in The Addams Family in 2017 and as a Beleaguered Geek in Heathers: The Musical in 2018.
Stuart is from Texas, near Dallas, but her family has regularly vacationed in Stowe and attended past productions at Stowe Theatre Guild. She is making her Stowe stage debut this year and is in town specifically to play Anne Frank, which was one of her dream roles.
She will be entering her second year at Franciscan University in Steubenville, Ohio, where her major is theology. She is also a current Equity Membership Candidate and has aspirations for both a professional acting career and being a youth pastor.
"Cate Stuart has joined the Stowe Theatre Guild family this year and has impressed us immensely with her talent. She has taken on the role of Anne Frank with such grace and humility," said Stowe Theatre Guild Board President Glenn Brown. "We know that she will be a long-time talent that can be seen on stage for years to come."
Baker is a 2019 graduate of Essex High School, where he appeared in many shows. He will be entering Quinnipiac University, where he will be majoring in Film, Television and Media Arts.
"I have had the pleasure of first directing Shawn in The Addams Family and then music directing him in Heathers the Musical. He was a big part of Stowe over the past two years. He is a talented individual that I have witnessed grow into his talent and his own," Brown said. "We know he will be a force to reckon with on his chosen path."
Both Stuart and Baker will receive their awards at the closing night performance of The Diary of Anne Frank on Saturday, Aug. 3.
Funds from concessions at Stowe Theatre Guild shows go directly toward supporting the scholarship program. Stowe Theatre Guild is honored to support the continuing theatre education of these deserving students.
(Photos by Adam Silverman Photography.)
Next Blog Post
Two performers in 'The Diary of Anne Frank' share links to people who perished in the Holocaust "It could be that everything is late and impossible, even if it is difficult to believe."– Hilde Weihl,…